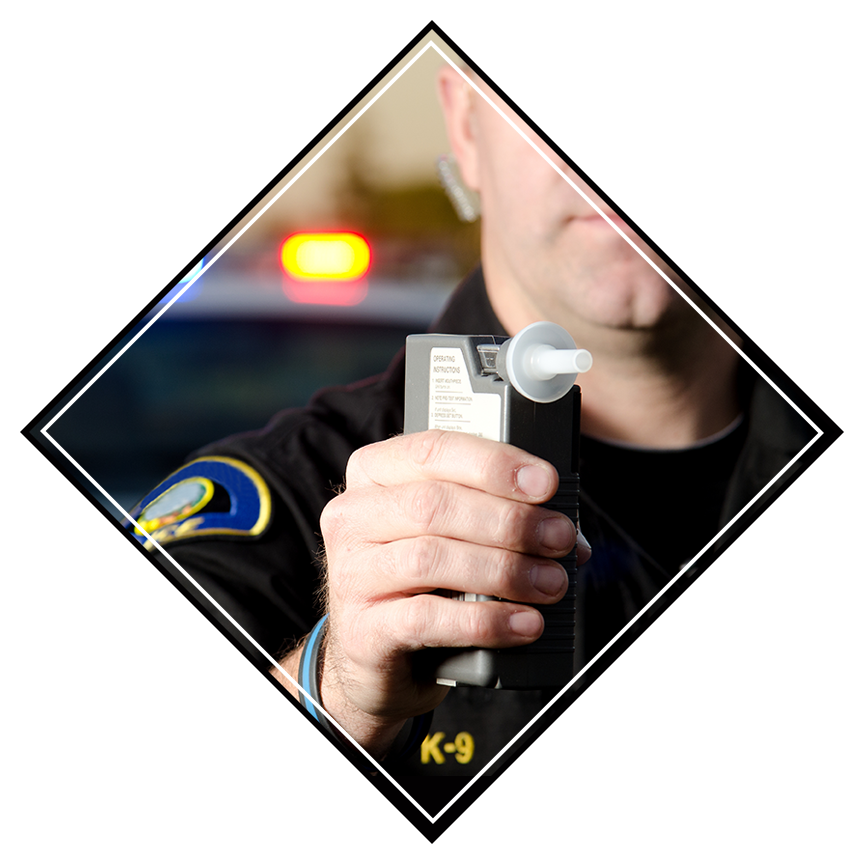 DUI Attorney
Santa Rosa DUI Lawyer
If you have been charged with driving under the influence of drugs or alcohol, it is important to speak with an experienced attorney right away.  Call Santa Rosa DUI Attorney Johann Hall today for a free half-hour consultation to discuss your charges.  Attorney Johann Hall has handled many DUI cases throughout his career and with his skill and experience, he can provide you with the best defenses to your case.
What Does It Mean to Be Driving Under the Influence?
In the state of California, it is illegal to operate your vehicle if you have a blood alcohol level content (BAC) of .08% or higher.  There are also certain exceptions to this statutory limit.  For example, if you are under the age of 21, then you are over the legal limit if your BAC is .01% or higher.  If you are operating a commercial vehicle, then you are over the legal limit if your BAC is .04% or higher.
Legal Penalties for Driving Under the Influence
There are various legal consequences if you are charged with your first DUI.  First, your license may be suspended for up to four months.  You may also be sentenced to up to 6 months in jail, and be subject to a fine of up to $1,000.  You may also be required to attend a DUI class and install an ignition interlock device.
Second and Subsequent DUI Offenses
The legal penalties are harsher for your second and all subsequent DUI offenses.  For your second DUI, you may be sentenced to up to one year in jail, and required to pay a fine of up to $1,800.  Your license may also be suspended for up to two years.
California's Implied Consent Law
In California, if you refuse to take the chemical test (generally known as the Breathalyzer test) you can be subject to harsher penalties under California's Implied Consent Law.  For your first offense, a refusal to take the test can result in a one-year suspension of your license.  For your second offense, this refusal may result in a two-year suspension, while your third offense can result in a three-year suspension of your license.
Administrative Hearing for License Suspension
While your DUI case will proceed in criminal court, you will also have an administrative hearing at the California Department of Motor Vehicles regarding your license suspension.  This administrative proceeding will be separate and distinct from your criminal proceedings.  The administrative hearing deals with your license suspension and or revocation only and any criminal proceedings will take place in criminal court.
Defenses to DUI Charges
There are many different defenses available to fight DUI charges.  What is available to you will depend on the specific facts of your case, which is why it is vital to have an experienced attorney helping you navigate your charges.  Some of the more common defenses are as follows:
Unlawful Stop –  If you can demonstrate that you were unlawfully stopped in the first place, this can be a strong defense to your case since the officer is required to have probable cause of some kind in order to pull you over in the first place.
Officer's Failure to Follow Proper Procedures – Another defense available is to prove that the police officer or officers did not follow proper procedure with any evidence obtained.  For example, if the officer did not follow the chain of custody rules with your blood sample, the evidence may end up being thrown out and it will be unable to be used against you.
Unreliable Field Sobriety Tests – If you submitted to field sobriety tests and the officer did not administer the tests properly or they are otherwise found to be unreliable for any reason, you can use this evidence as a defense in your case.  Your lawyer may be able to obtain dashcam footage of you taking the field sobriety tests, which may be helpful for your case if you plan to use this as a defense.